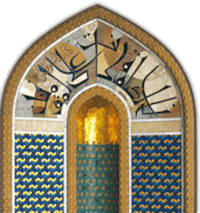 Ismaili Center Toronto, Canada 2016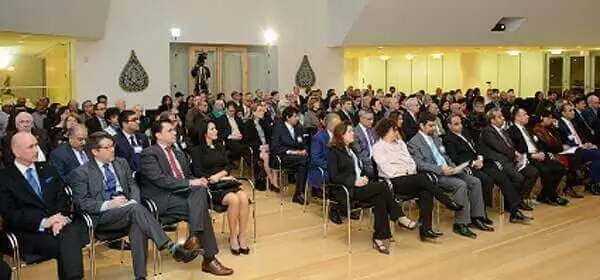 ---
February 20 through March 31, 2016.
The Ismaili Center of Toronto is hosted by the Institute of Islamic Studies of the University of Toronto and the Aga Khan Council for Canada.
Through programs ranging from lectures, seminars and exhibitions, to cultural and social events, the Ismaili Centres of the Aga Khan Development Network are bridges of friendship and understanding, and serve to enhance relationships among faith communities, government and civil society. In these days of religious extremism and international strife, a reminder is needed that Islam is not a monolith, that peace and prosperity can still be found in the Middle East, and that mutual understanding helps promote peaceful coexistence

The 4-hour evening program was comprised of a viewing of the exhibition, followed by opening remarks, short presentations by Islamic and Ibadhi scholars, and a question-and-answer session. The event was attended by more than 260 people, among them Members of Parliament and other high-ranking Canadian government officials, religious leaders, university officials and students, members of the Ismaili community, Omani citizens living in Canada, and representatives from the diplomatic corps of Qatar, the UAE, Pakistan and Saudi Arabia.
---
Karima Karmali – Vice President, Aga Khan Council for Canada:
"By seeing everyday life in Oman in this way, we see that there is no dichotomy between Islam and modernity, nor any conflict between Islamic values and the ethical and moral underpinnings of other religions. In Oman we find … numerous examples … where tolerance and respect of, and for, others is a way of life; where inclusiveness and representation of those of different backgrounds ... are considered cornerstones of good governance; and where intellectuals pursuits are supported instead of suppressed. But these aren't the stories we hear or the pictures we see in the news today… In today's increasingly fragmented world, where gaps in understanding between people seem to be widening, and where campaigns of fear and intolerance – particularly in respect to Muslims – seem to be more commonplace, providing these windows into contemporary Islamic communities is essential."

…. "The diversity and plurality within Islam which is highlighted by this exhibition is important, in that it helps contribute to a better and more informed understanding of Islam and Muslims. Too often, we find that Muslims are depicted as a monolithic or homogeneous group who share a singular interpretation of the faith. … Therefore we applaud the work of the Omani government for making this excellent exhibition available to institutions around the world, and serving as a messenger of Islam, at a time when examples of tolerance, understanding and coexistence are needed more than ever before."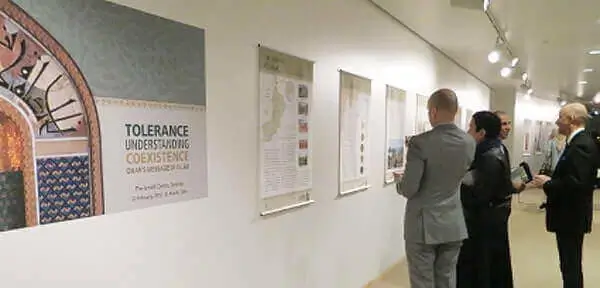 ---
Dr. Ahmed Al Saeedi – Deputy Chief of Mission, Embassy of the Sultanate of Oman, Washington DC:
"I am honored and privileged to stand before you tonight. … I would like to express our appreciation for the support shown to this initiative … and that we now have the honor here in Canada to deliver Oman's message of peace."
---
Sheherazade Hirji – President, Aga Khan Council for Canada:
"… This project sends a profound and encouraging message about the human capacity for cooperative connection. … "
---
Please visit our Virtual Global Exhibition in your preferred language
---