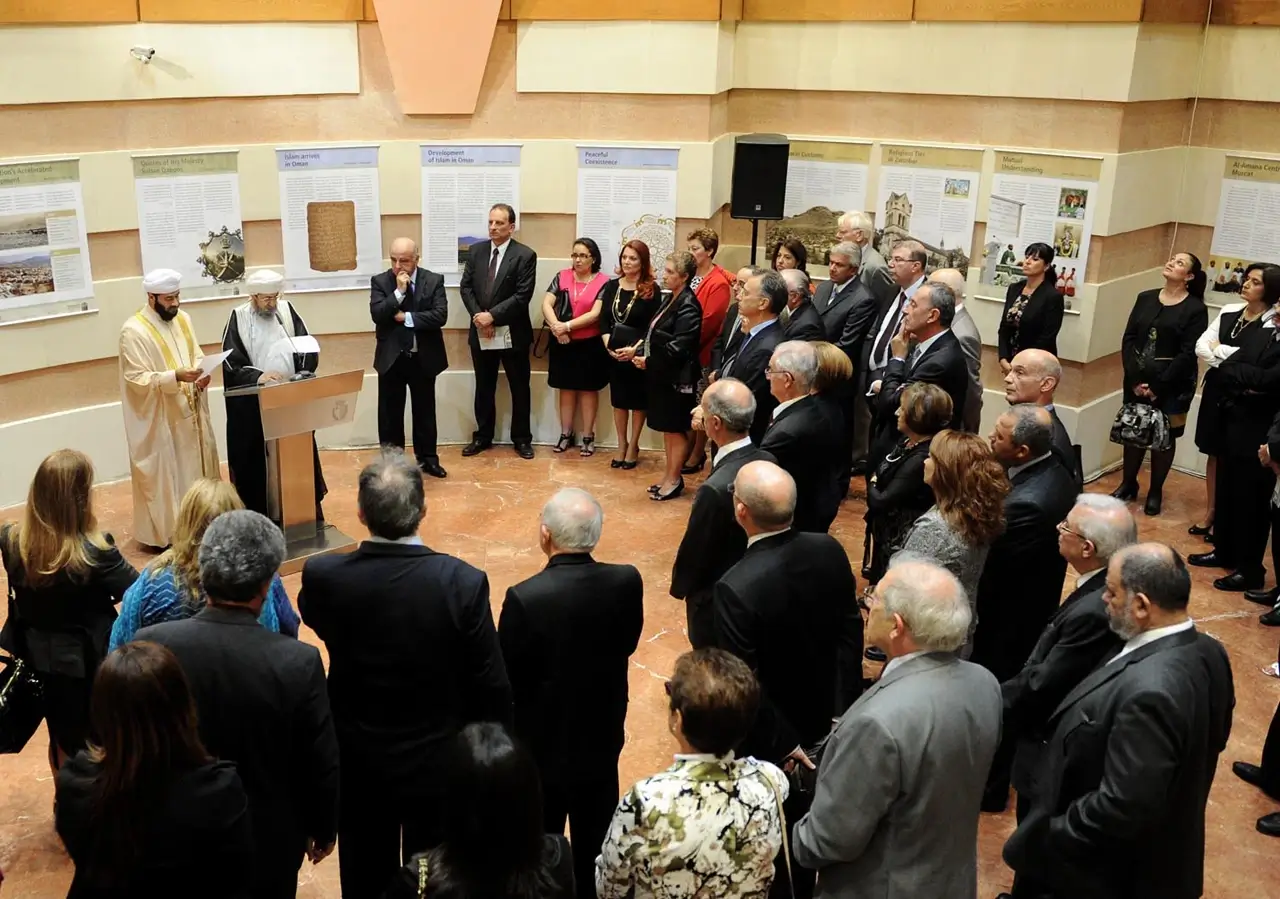 ---
The Project was born in 2009.
Both sides conceived the idea to produce an exhibition about the religious life in the Sultanate of Oman. To promote interfaith dialogue, with special emphasis on religious tolerance, mutual understanding and peaceful coexistence.
The concept unites western and Omani perspectives, thus making the exhibition interesting for an international audience with the most varied cultural background.

The exhibition provides insight into Islam's role in the daily life of a modern Arab society. It consists of printed matter, 3D objects and digital media. The heart of the exhibition are 24 full-color information panels. Facsimile prints of ancient manuscripts and various artifacts enrich the setting. Shadow art, calligraphy and film add an artistic level to the exhibition. Multimedia terminals allow visitors to read the panels in other languages and inform themselves on various topics in more elaborate detail.


By March 2020 the total number of exhibitions presented reached 138 in 37 countries, with more slated for the future. The panels were translated into 27 languages and the documentary film "Religious Tolerance in Oman" into 24 languages.

The exhibition has been hosted at a variety of institutions - adult education centers, universities, city halls, libraries, UN and UNESCO headquarters, government ministries, museums of renown - and used as a focal point in meetings, conferences, and special events, all relating to interfaith dialogue and all promoting Oman's message of religious tolerance, mutual understanding and peaceful coexistence.
---
Please visit our Virtual Global Exhibition in your preferred language
---