---
Omani initiative, "Tolerance, Understanding, Coexistence - Oman's message of peace", is gaining a huge amount of international resonance and compliments around the world.
This initiative has been nominated twice for the UNESCO's Madan Jeet Singh prize for the promotion of tolerance and non-violencepeace, in 2016 and in 2018.

To date, UNESCO has hosted the Tolerance Exhibition three times at its headquarters in Paris, France.

One of the most impressive compliments to this project was the decision by the mayor of Foz de Iguazu, in Brazil. He named a public square after the Sultanate of Oman, and to build a center for religious tolerance there.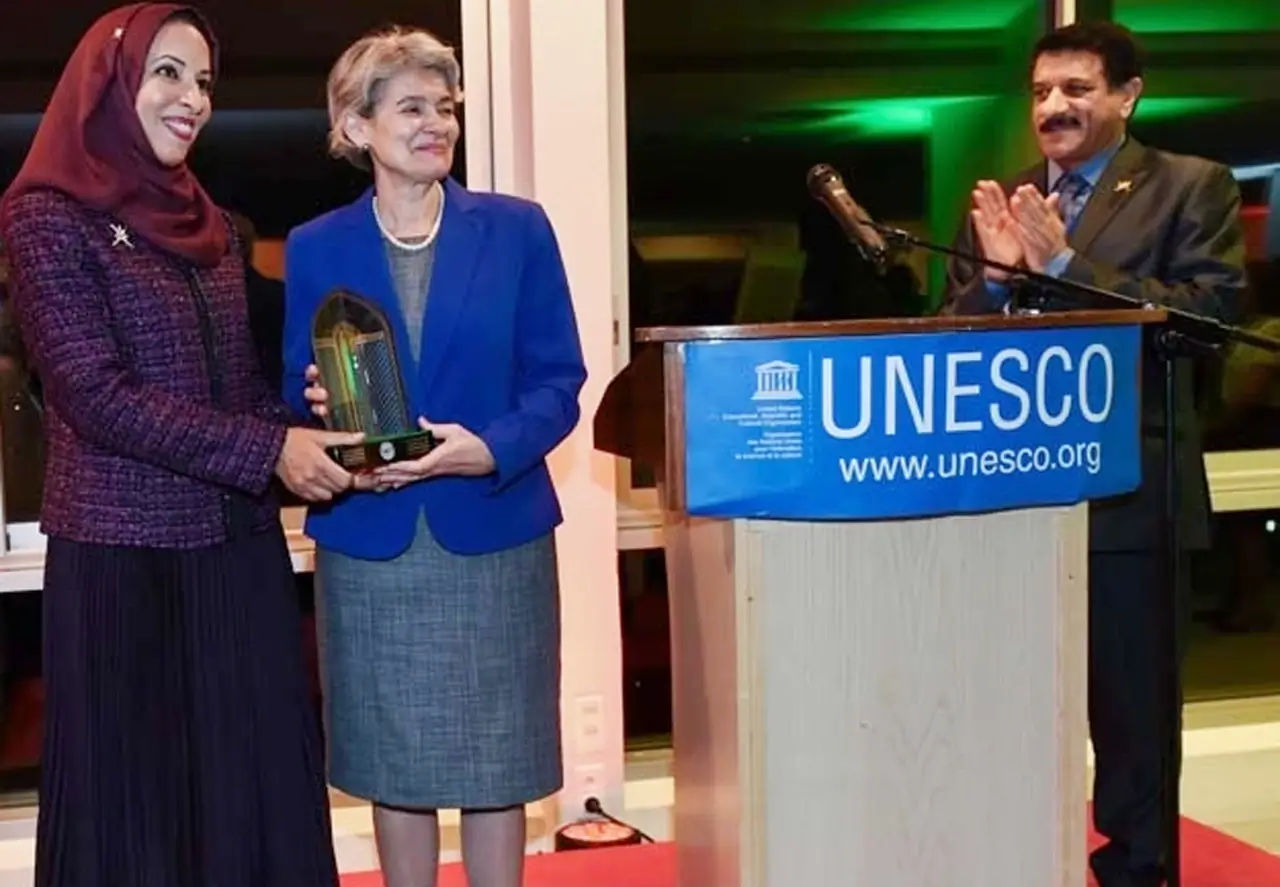 Emblem of the project in the form of a glass sculpture was presented to UNESCO in November 2015 at an event held in conjunction with the 38th General Conference of the organization. Symbolizing the diversity of the world's religions and cultures, as it does. And exemplifying the Sultanate´s role in establishing policies fostering tolerance, acceptance, and peaceful coexistence among peoples. The emblem is now part of the permanent art collection at the UNESCO Headquarters in Paris.

Five academic theses in national and international universities, including master's and doctoral theses, discussed Oman's experience in religious tolerance.

In 2011, the German Federal Office for Migration and Refugees (BAMF) requested the exhibition and an expert lecture on the topic of living Islam in Oman. As an educational measure for the annual meeting of its seniaor staff. In order to make them aware that the often problematic media reports and experiences with Muslim refugees cannot generally be linked to the values of Islam.

The German Navy distributed the contents of the exhibition in the form of a brochure and the film to its members who were sent to Somalia to fight piracy in order to raise their awareness about the values of Islam.

The Sultanate of Oman welcomed dozens of international delegations from all over the world, to learn about Oman's experience in religious tolerance.

In 2015, Reverend Leonard Douglas gave a presentation, "Religious Tolerance in Oman," at the White House, in Washington. The presentation was attended by more than 500 high-ranking officials.



---
---
Please visit our Virtual Global Exhibition in your preferred language
---