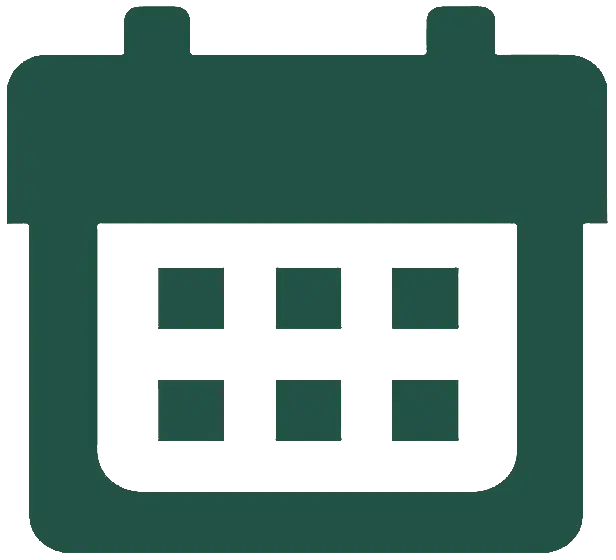 ---
We are Back...
Our great worldwide success of the initiative, "Tolerance, Understanding and Coexistence" was unfortunately slowed down because of Covid-19 pandemic.
But we are relaunching all our activities, exhibitions, conferences, workshops, and seminars once again.

Please keep following us, for dates and venues of our upcoming events.
---
We are pleased to announce our exhibition: "Tolerance, Understanding, Coexistence: Oman's Message of Islam". From July 3rd - July 7th 2023, at at UNESCO Headquarters in Paris, France.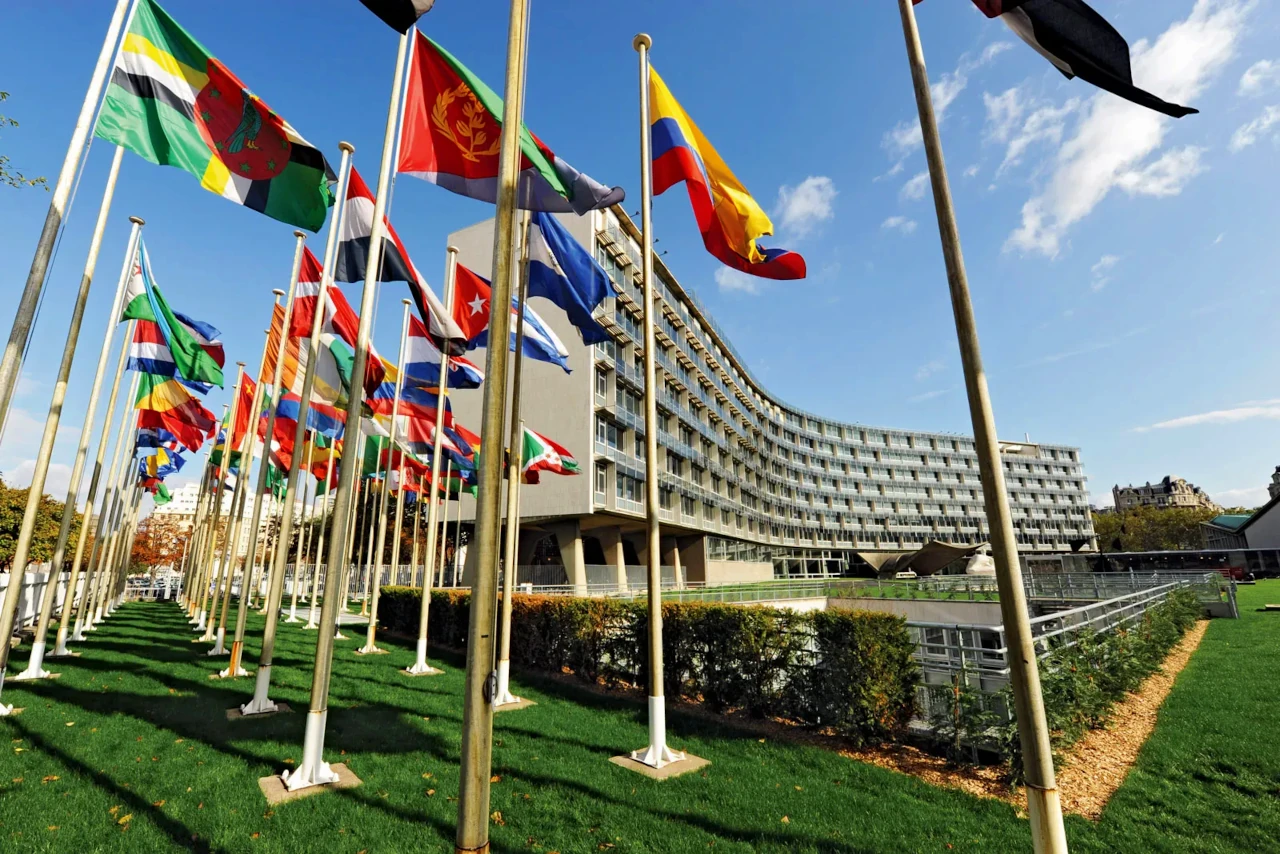 Oman's Message of Islam - 3-7 July 2023 - UNESCO Headquarters in Paris - France
---
We are pleased to announce our conference and workshop: DEEPENING DIALOGUE. From November 14th - November 15th 2022, at Shangri-La Barr Al Jissah Resort, Al Bandar, Muscat, Oman. Please read program and venues ➤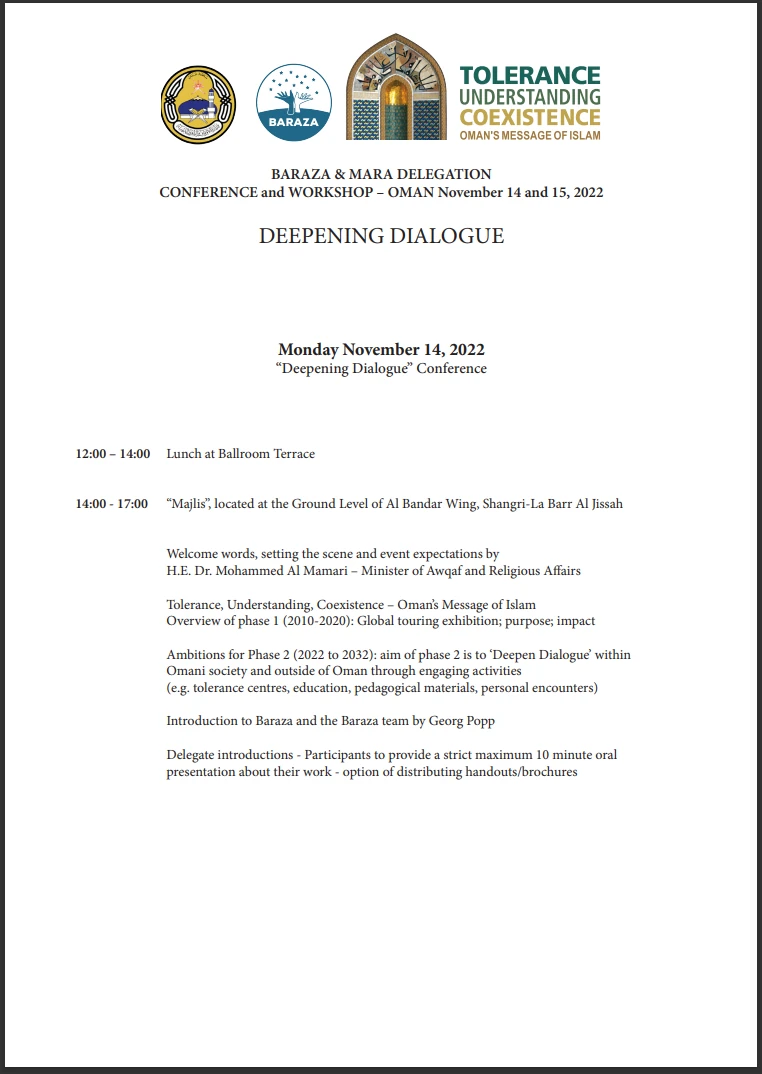 download the program of the workshop: DEEPENING DIALOGUE - 14-15 Novermber 2022 - Muscat, Oman ➤
---
Mara and Baraza are honored to announce our upcoming conference: United Human Values and Sustainable Development for All. On the occasion of the UN Day for Tolerance, Wednesday November 16, 2022 - Muscat, Oman. Please read program and venues ➤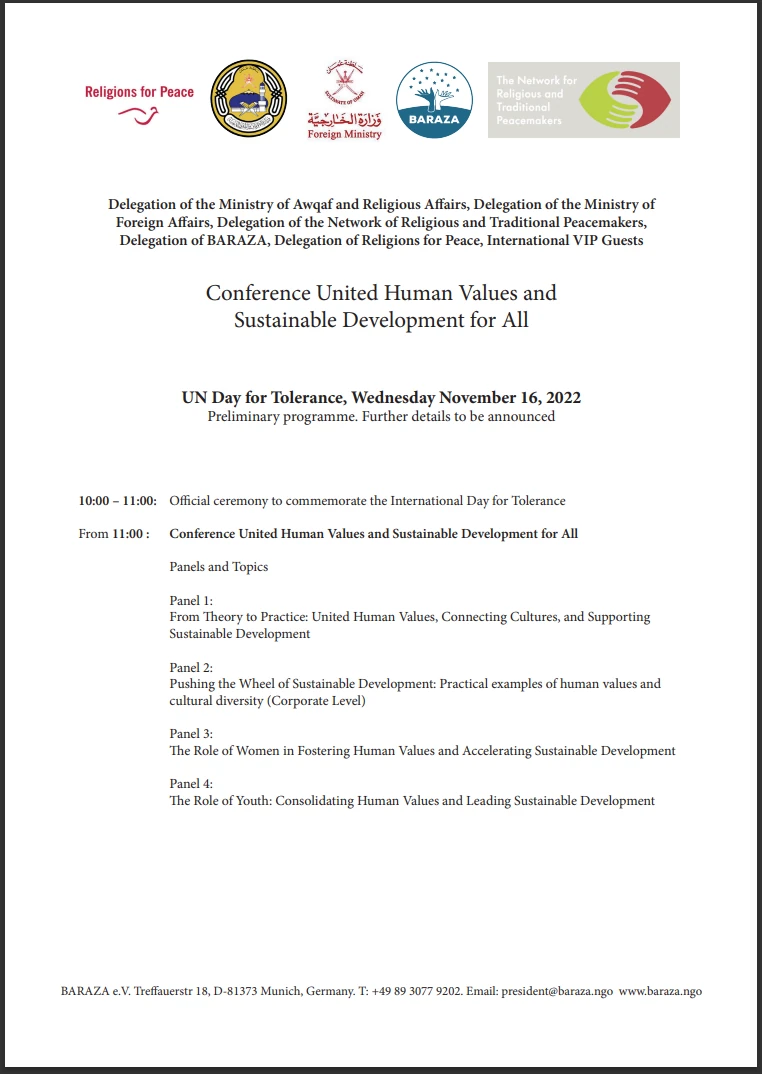 download the program of the conference: United Human Values & Sustainable Development for All - 16 Novermber 2022 - Muscat, Oman ➤
---
To explore our previous events, you are most welcome to visit this chronological presentations of some selected past global tolerance exhibitions ➤
---
We invite you also to visit our virtual exhibition online, while relaxing on your sofa. Please enjoy our virtual tour in your preferred language. With the most beautiful pictures. And the most authentic information about Islam, life, arts, tolerance of the Sultanate of Oman, in this wonderful journey ➤
---
Please visit our Virtual Global Exhibition in your preferred language
---