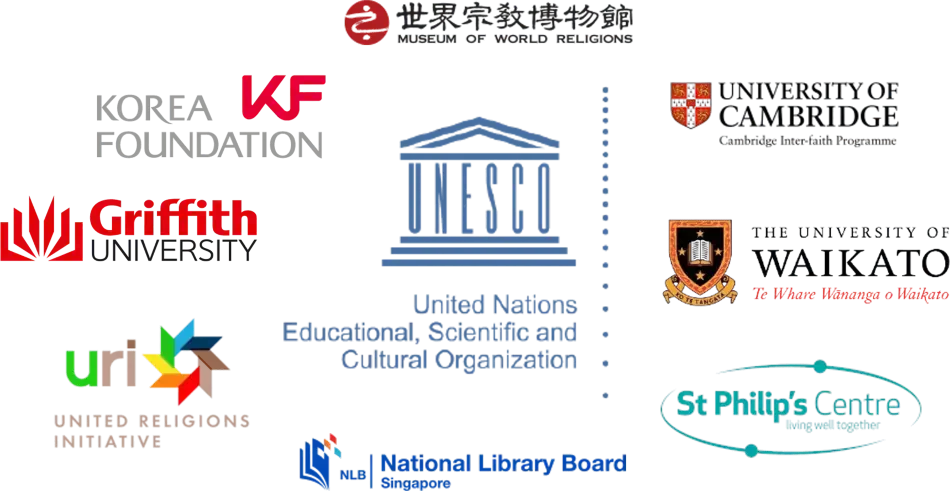 ---
The project "Tolerance, Understanding, Coexistence: Oman's Message of Islam" attracts together more and more people.
It links partners who support the idea of religious tolerance, mutual understanding and peaceful coexistence.
This Network for peace includes currently representatives of religious and interreligious organisations. Educational establishments, municipal and cultural institutions. The UN and the UNESCO.

UN and UNESCO:

Touring exhibition was presented in partnership with UN, UNESCO and UNESCO related institutions. For instance, in the UN Headquarters in New York (USA). In the UN Office in Vienna (Austria). In the UNESCO Headquarters in Paris (France). In the UNESCO Office in Kathmandu (Nepal). In the UNESCO Chair for Intercultural Dialogue in the Mediterranean at Tarragona (Spain). And in the UNESCO Chair of Religious Pluralism and Peace, Bologna (Italy).

Municipal and Cultural Institutions:

Partnerships were concluded with cultural institutions like Gasteig Culture Center in Munich (Germany). The Culture Center in Foz do Iguazu (Brazil). The St. James Cavalier Centre for Creativity in Valletta (Malta). The Werkstatt der Kulturen in Berlin (Germany). And the Korea Foundation in Seoul (South Korea).

Also, several public libraries have joined our network for peace. As the Segbroek Library in The Hague (Netherlands). The Grand Rapids Public Library in Michigan (USA). The Biblioteca Viva al-Andalus in Cordoba (Spain). The National Library in Singapore. The National Library in Sao Paulo (Brazil). And the Gazi Husrev-beg Library in Sarajevo (Bosnia and Herzegovina).

Cooperation was established with international museums as for example, the Palazzo Reale (Royal Palace) Museum in Milan (Italy). The Museum for Communication in Berlin (Germany). The Multiculture Museum in Seoul (South Korea). The Museum of the World Religions in Taipei (Taiwan). The Maritime Experiential Museum in Singapore. And the Cultural History Museum in Pretoria (South Africa).

Institutions for Education:

A strong partnership with the German Adult Education Network (Volkshochschulverband VHS) led to common activities with their branches in about 10 cities in Germany and also in Vienna, Austria.

In additional, about 25 universities around the world joined the project. Like the Universidad Complutense in Madrid (Spain). The University of Technology in Tallinn (Estonia). The Free University of Brussels in Antwerp (Belgium). The University Salve Regina in Newport, Rhode Island (USA). The International Islamic University in Islamabad (Pakistan). The Cambridge University (UK). The CISMOR Doshisha University in Kyoto (Japan). The Griffith University in Brisbane (Australia). The Jerudong International School in Bandar Seri Begawan (Brunei). And the Waikato University in Hamilton (New Zealand).

Religious and Interreligious Institutions and Organisations:

Ministry of Endowments and Religious Affairs in Oman cooperates with numerous institutions worldwide in the field of interfaith dialogue and peace building. These include, multinational organisations as the United Religions Initiative (URI). The Religions for Peace. And the Network for Religious and Traditional Peacemakers. But also, several national organisations like the St. Philip's Centre in Leicester (UK). The Islamic Cultural Center of Catalonia in Barcelona (Spain). The Fondazione per le Scienze Religiose (fscire) in Bologna (Italy). And the Association Coexister in Paris (France).


---
Further Reading:


---
Please visit our Virtual Global Exhibition in your preferred language
---